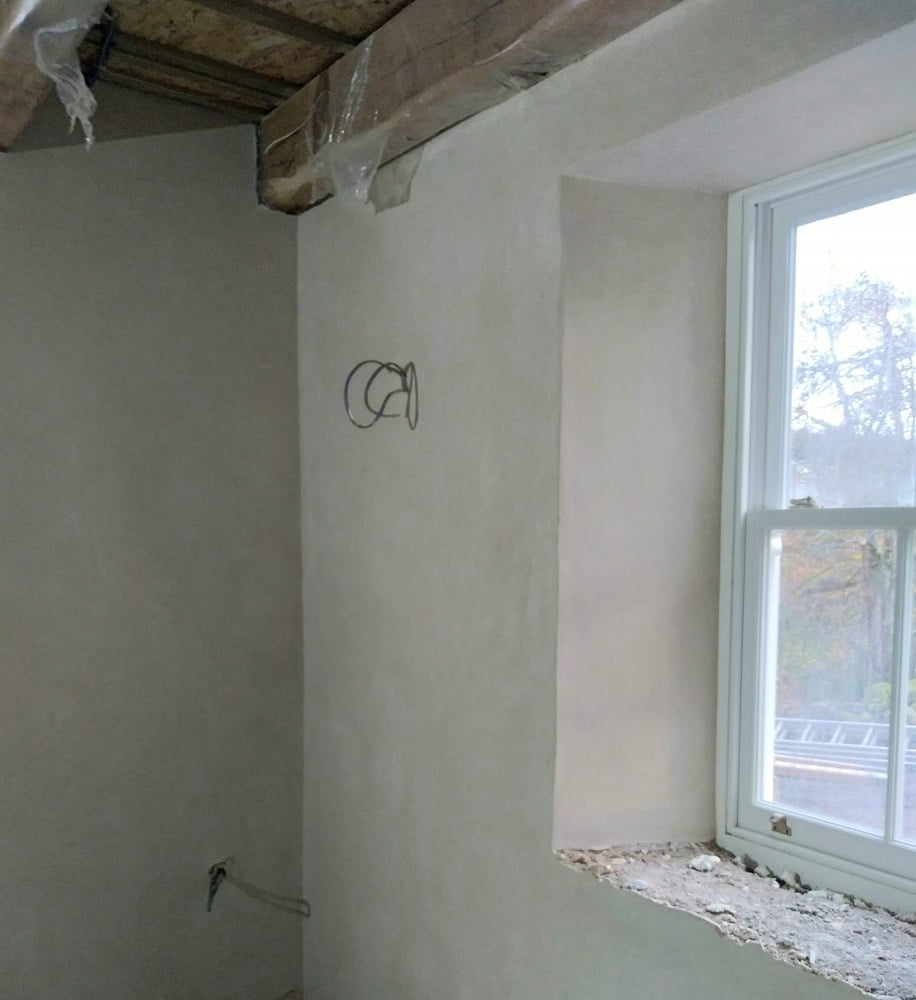 Traditional Lime Plastering
Traditional lime plastering is primarily done to allow old stone wall buildings to breathe. Natural hydraulic lime is hygroscopic, which allows it to absorb and dispel water easily. So moisture within stone walls can permeate through lime plaster and evaporate. This regulates the moisture content within old walls and eliminates condensation. Lime is also a natural disinfectant and as such inhibits the growth of moulds. Old buildings can move for a number of reasons, such as temperature fluctuations or slight subsidence. Natural lime plaster is flexible and relatively soft when compared to modern plasters. Which allows it to move with the building.
Our lime plastering service includes :
External plaster – smooth float finish, Ashlar rule finish, and roughcast finish.
Internal plaster – smooth trowel finish, rustic sponge finish, woodfiber insulation, lime & lath plaster.
Contact us for an on-site evaluation and a competitive quotation.
Lime Plaster Restoration & Conservation