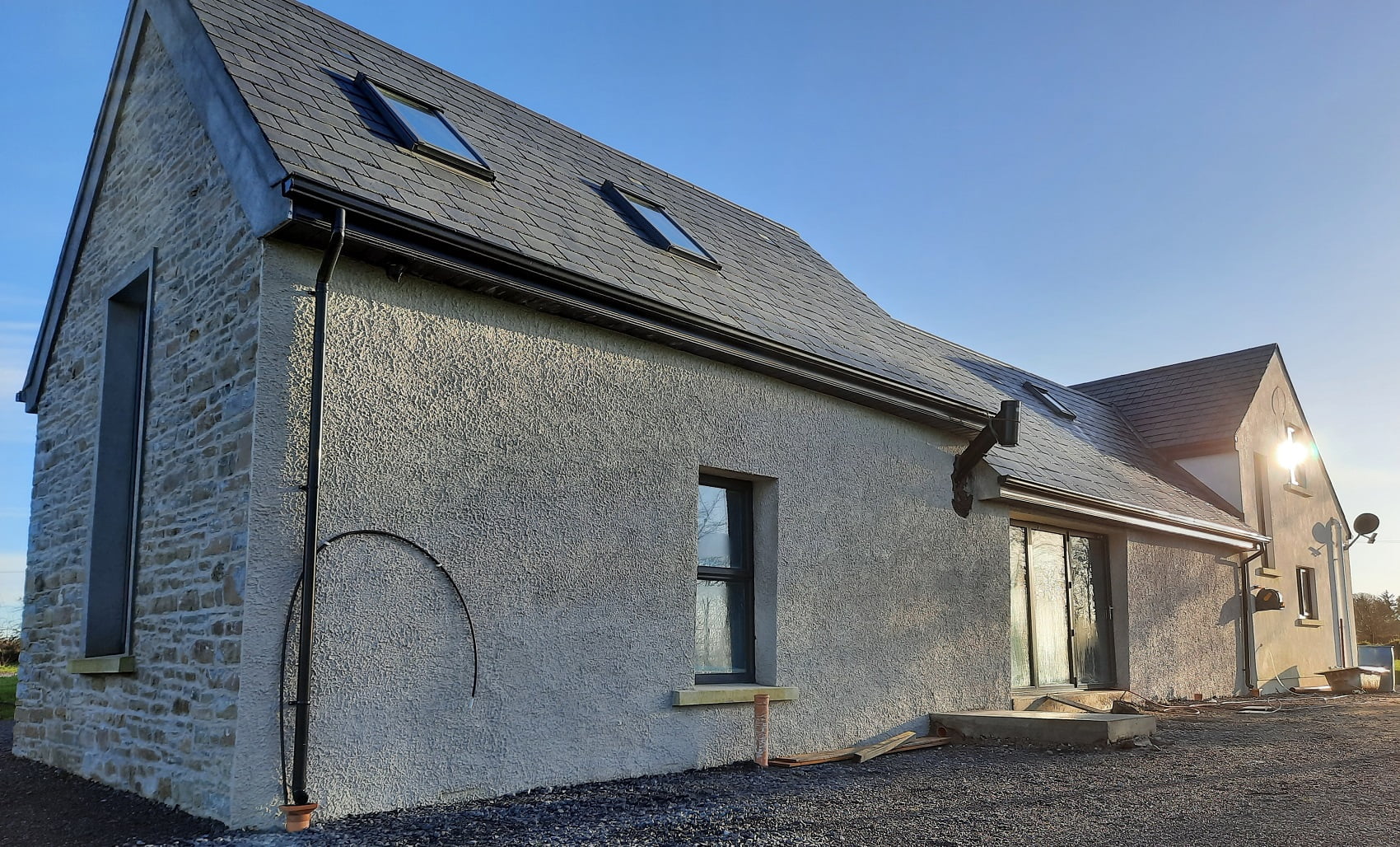 As Specialist Lime Plasterers, We Cover All Aspects of Traditional Lime Plastering:
Internal and external lime plastering.
Lath & lime plaster on ceilings and stud walls.
Wood-fiber board insulation.
Cork and lime insulating plasters
Ashlar rule finish
Smooth float finish
Roughcast finish
Natural Hydraulic Limes
Graded Sands & Aggregates
Lime Plaster over Hempcrete
Lime Plaster over Straw Bales
Modern Eco Buildings
Period Houses and Listed buildings
Restoration and Conservation
Traditional Lime Plastering
Traditional lime plastering is primarily done to allow old stone wall buildings to breathe. Natural hydraulic lime is hygroscopic, which allows it to absorb and dispel water easily. So moisture within stone walls can permeate through lime plaster and evaporate. This regulates the moisture content within old walls and eliminates condensation. Lime is also a natural disinfectant and as such inhibits the growth of moulds. Old buildings can move for a number of reasons, such as temperature fluctuations or slight subsidence. Natural hydraulic lime plaster is flexible and relatively soft when compared to modern plasters, which allows it to move with the building. When there is movement in a building it tends to result in lots of fine cracks in that area. Rather than a single large crack as would be the case with portland cement. Over time moisture is absorbed into the lime plaster and it will dissolve very small amounts of loose lime and deposit it again as the moisture evaporates. It is through this process that lime self heals slowly.
Natural hydraulic lime is environmentally friendly as it requires less energy to produce than portland cement. Lime will also absorb carbon dioxide from the atmosphere over its lifetime. For these reasons, lime plaster is considered to be carbon neutral.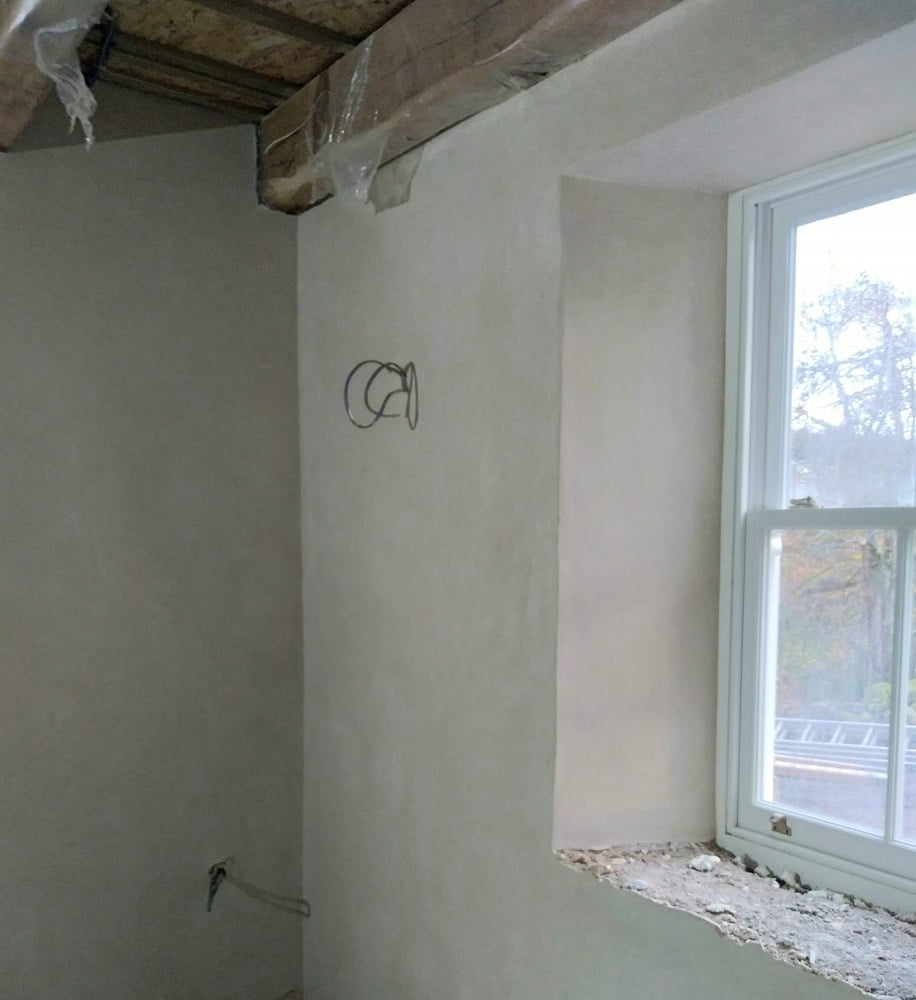 Lime Plaster Restoration & Conservation