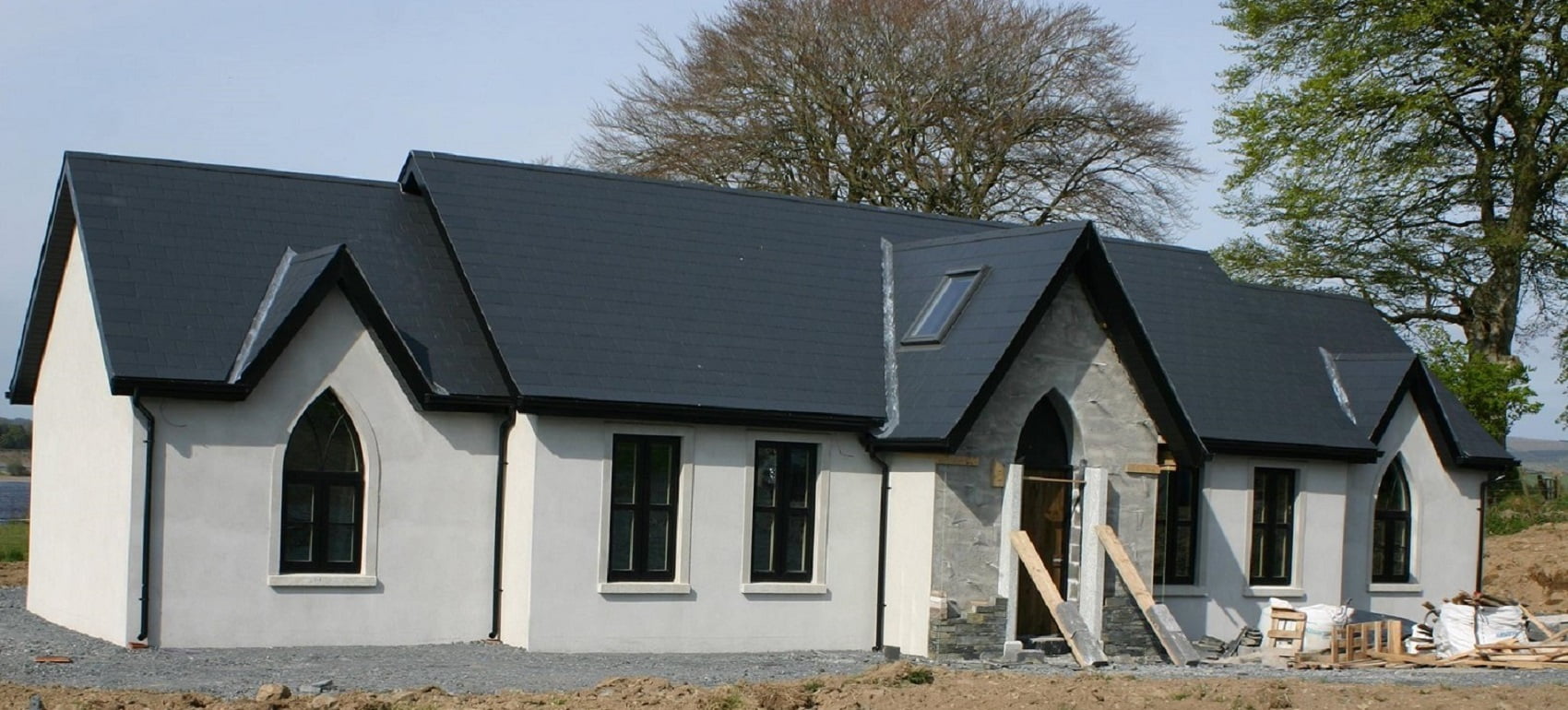 External Plastering Service
Pure white sand & cement plasters
Coloured silicone plasters
Wet dash plaster finish
Dry dash plaster finish
Ashlar rule plaster finish
Nap plaster finish
Square reveals & corners
Band reveals & corners
Patent reveals
Waterproof plasters
Bellcast or raised plinth
Plaster quoins on corners
External Plaster Finishes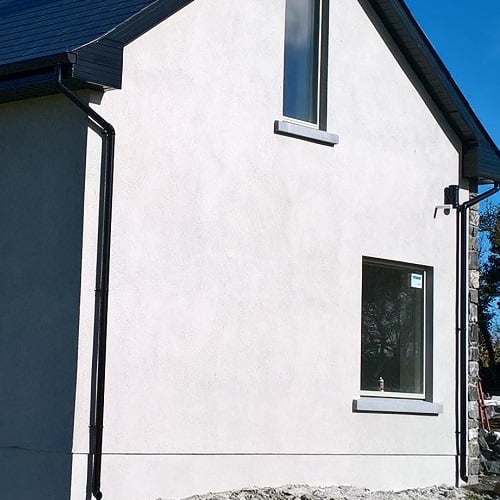 Nap Finish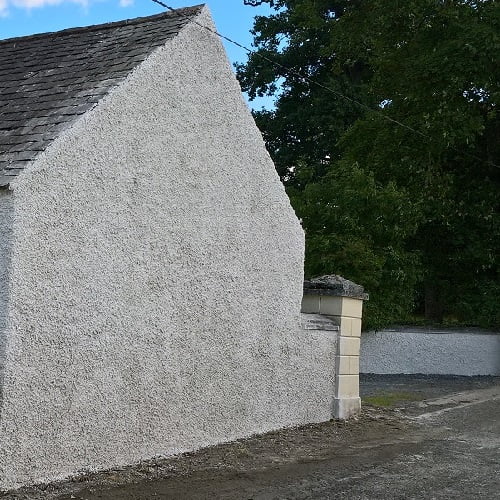 Wet Dash Finish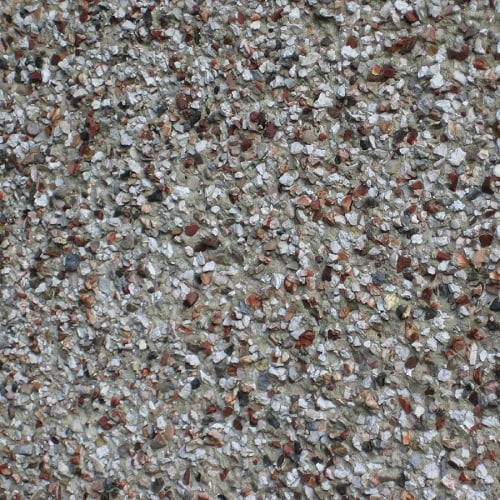 Dry Dash Finish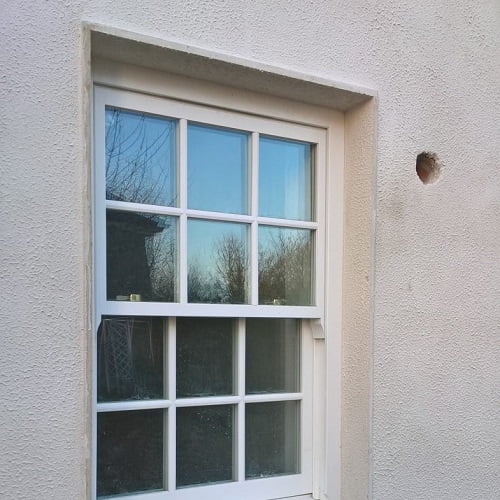 Patent Reveal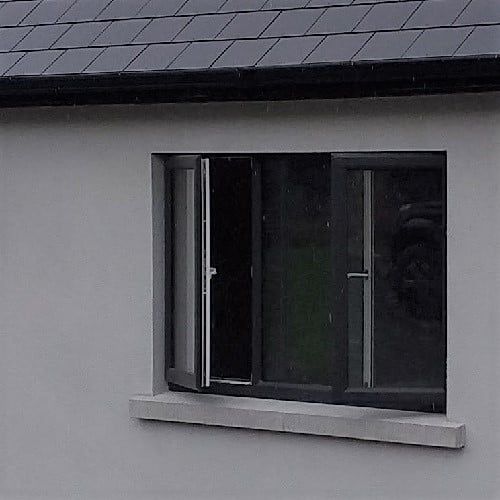 Square Reveal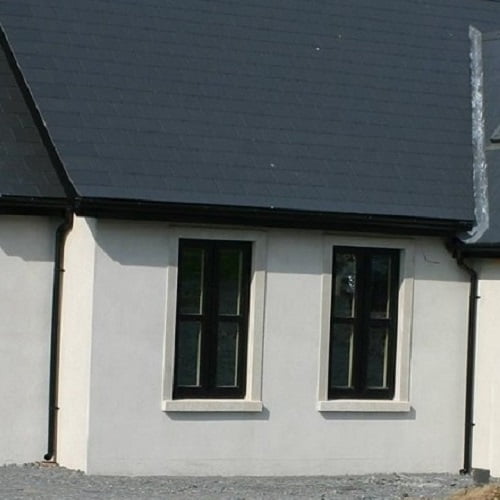 Band Reveal
External Plastering Stages
Scudding: this is the first coat of plaster to be applied to the bare wall. It is made from a strong mixture of portland cement and washed sharp plastering sand. It is cast onto the wall to form a thin coat resembling a net in appearance and provides a mechanical key for the next coat.
Beading: All corners will be beaded, including around the doors and windows unless there are patent reveals to be used. The beads used are double-coated white PVC beads and they reinforce the corners as well as provide an edge to work to.
Scratch coat: this is a base coat of plaster that is applied over the scud coat. The surface of this coat will be scratched while it is still wet to provide a mechanical key for the finish coat.
Reveals: the reveals are applied in two coats, a scratch coat, and a finish coat. They seal the doors and windows in place making them weatherproof. The reveals are normally square in shape but can be patent reveals or band reveals. Please see the above photos for examples. It is also at this stage that we would plaster quoins or bands on the corners if they were required.
Plinth: the plinth can either be a raised plinth that protrudes out past the main wall or it can be a bellcast plinth that appears as a line at the bottom of the building. The purpose of a plinth was to throw the water away from the base of the building when it rained. However, with modern waterproof plasters, it is no longer needed but rather done for aesthetic purposes.
Finish coat:  Nap finish is made from a mixture of sharp washed plastering sand, cement and lime. When finished it has a flat uniform textured surface. Wet dash is made from a mixture of lime, graded pebbles, sharp washed sand and cement. Wet dash is a traditional finish and would have a rough textured finish. A dry dash finish is where a finish coat made of sand and cement is applied to the wall and while it is still wet coloured pebbles are cast into it. This allows the coloured pebbles to be seen against the background and would have a rough textured finish.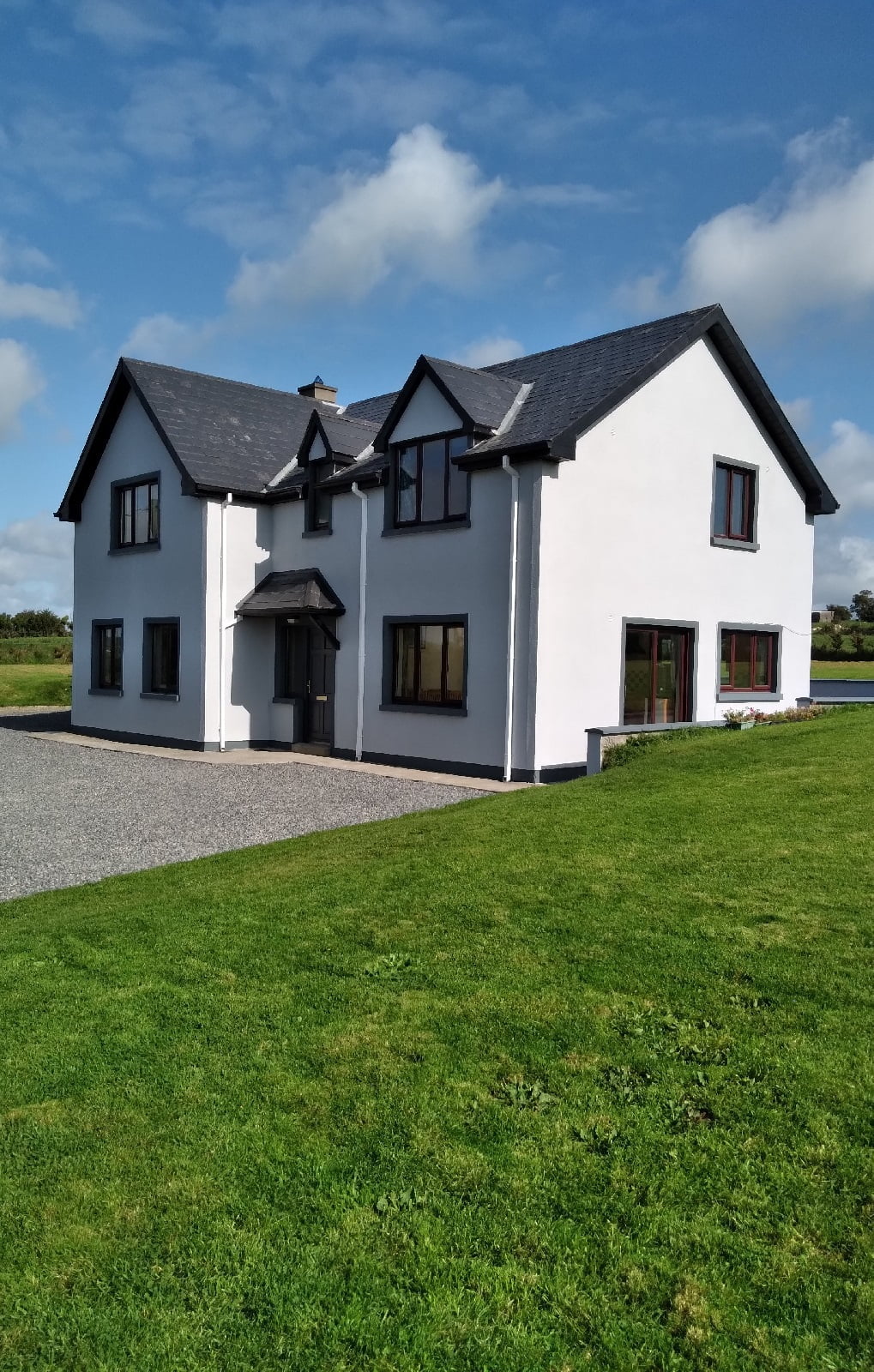 Some of Our Previous External Plastering Work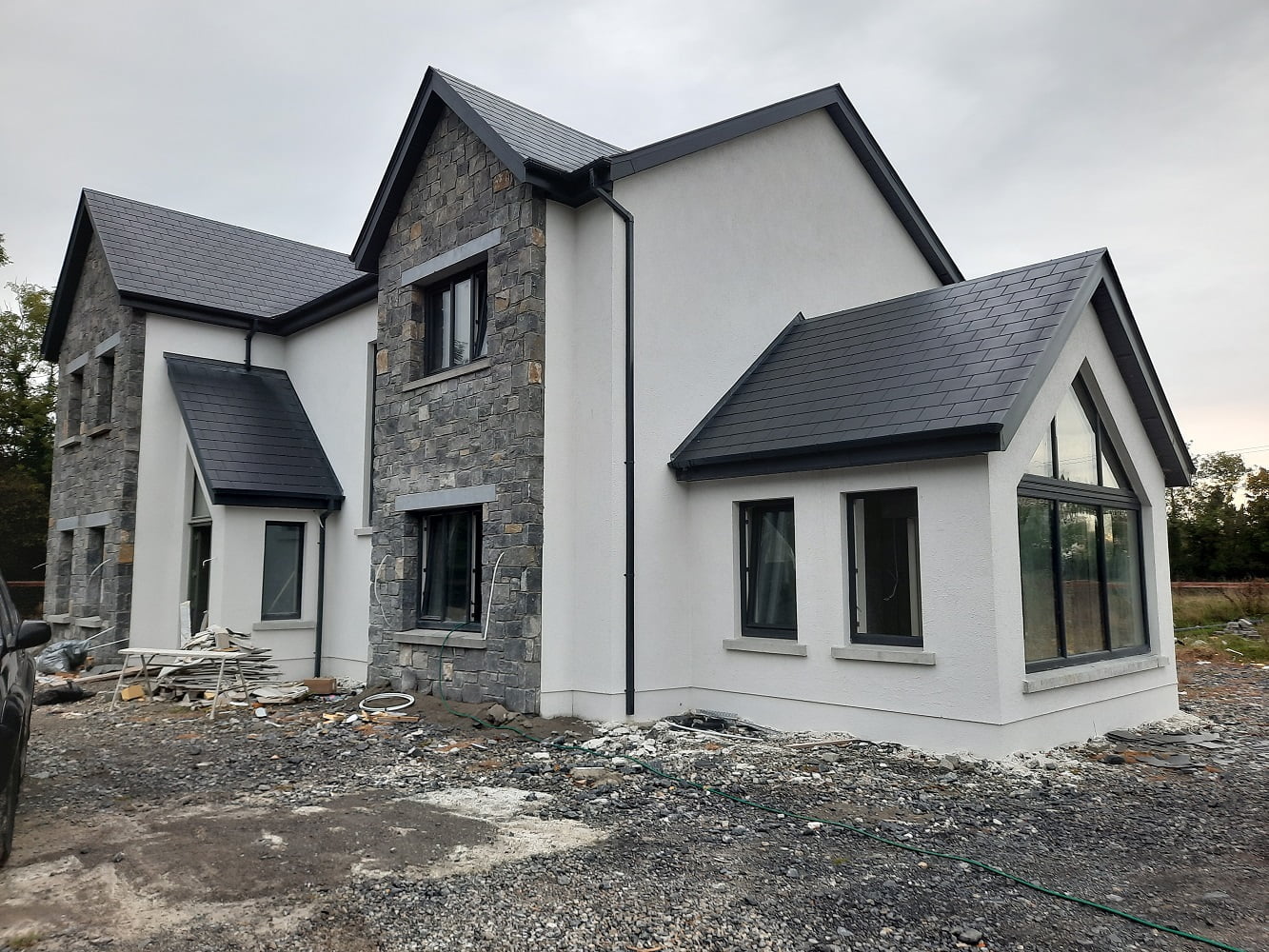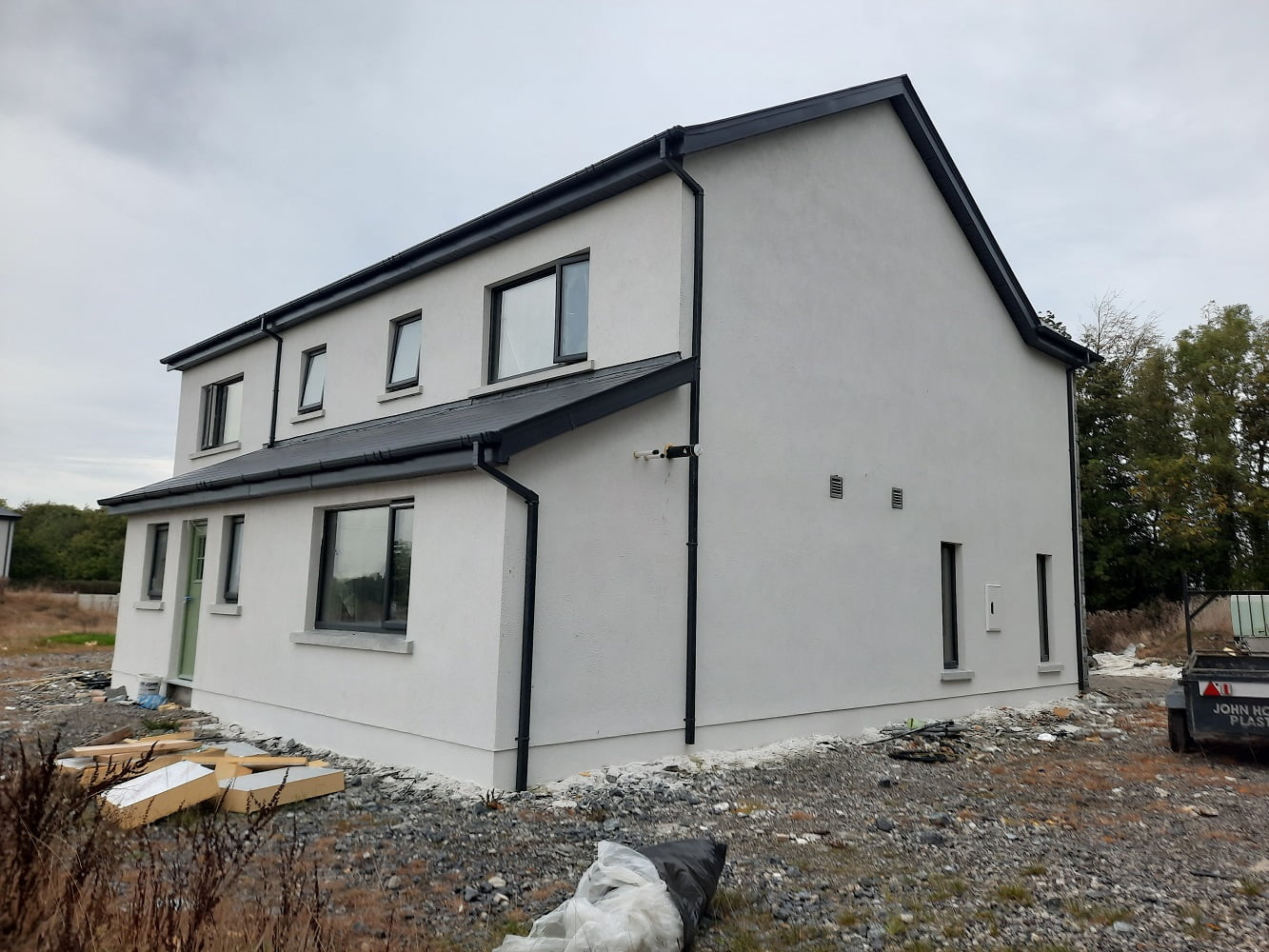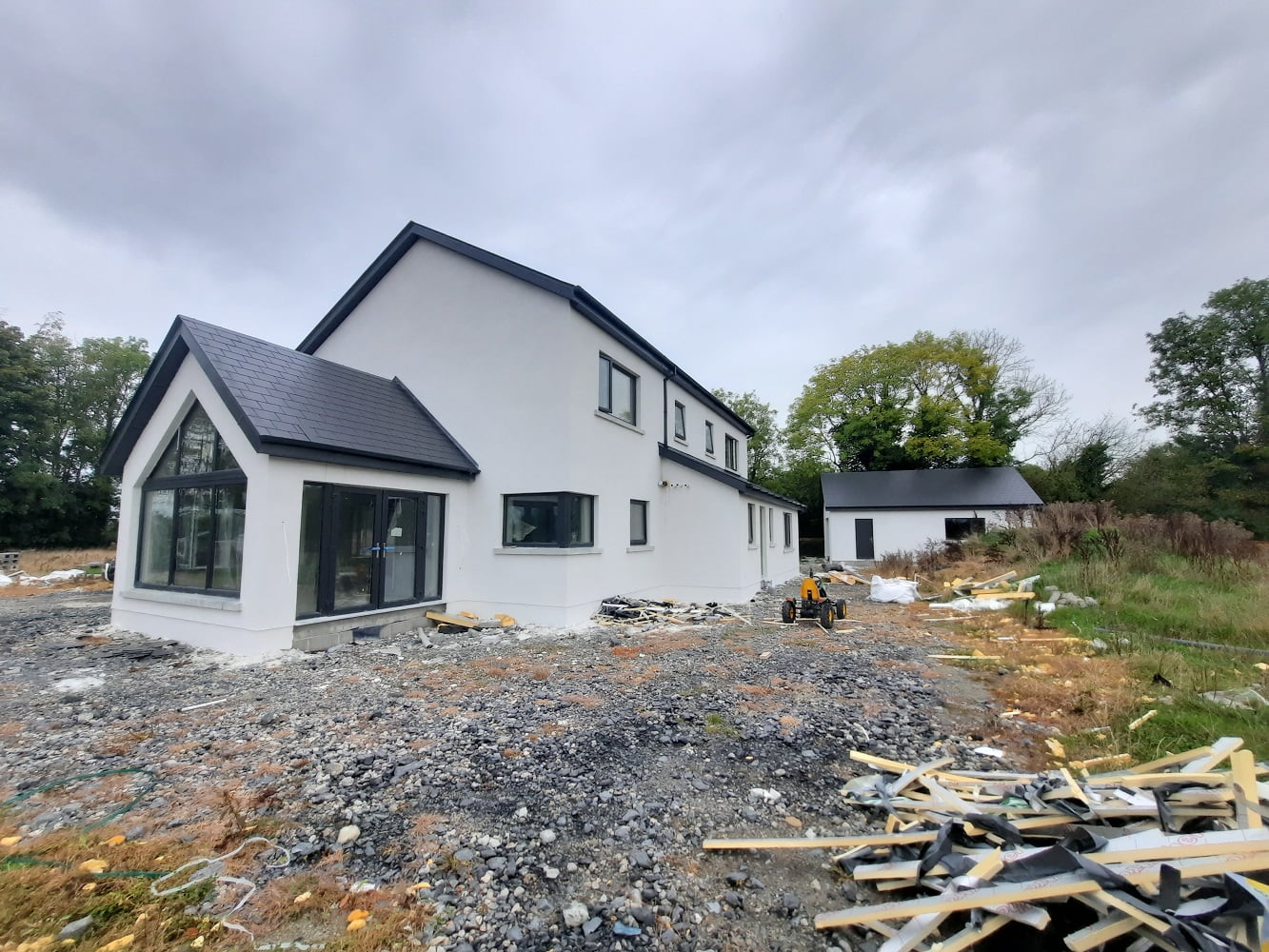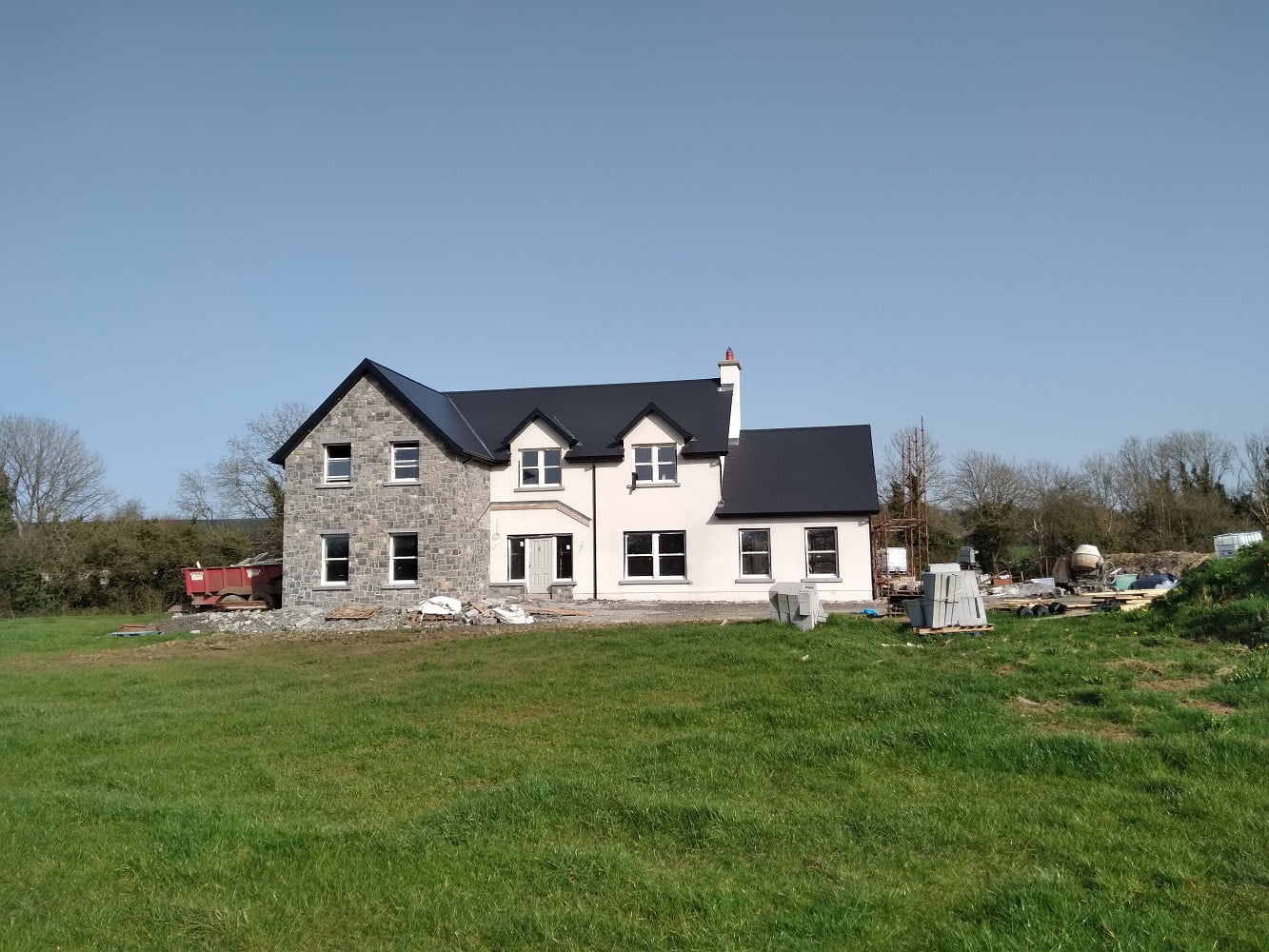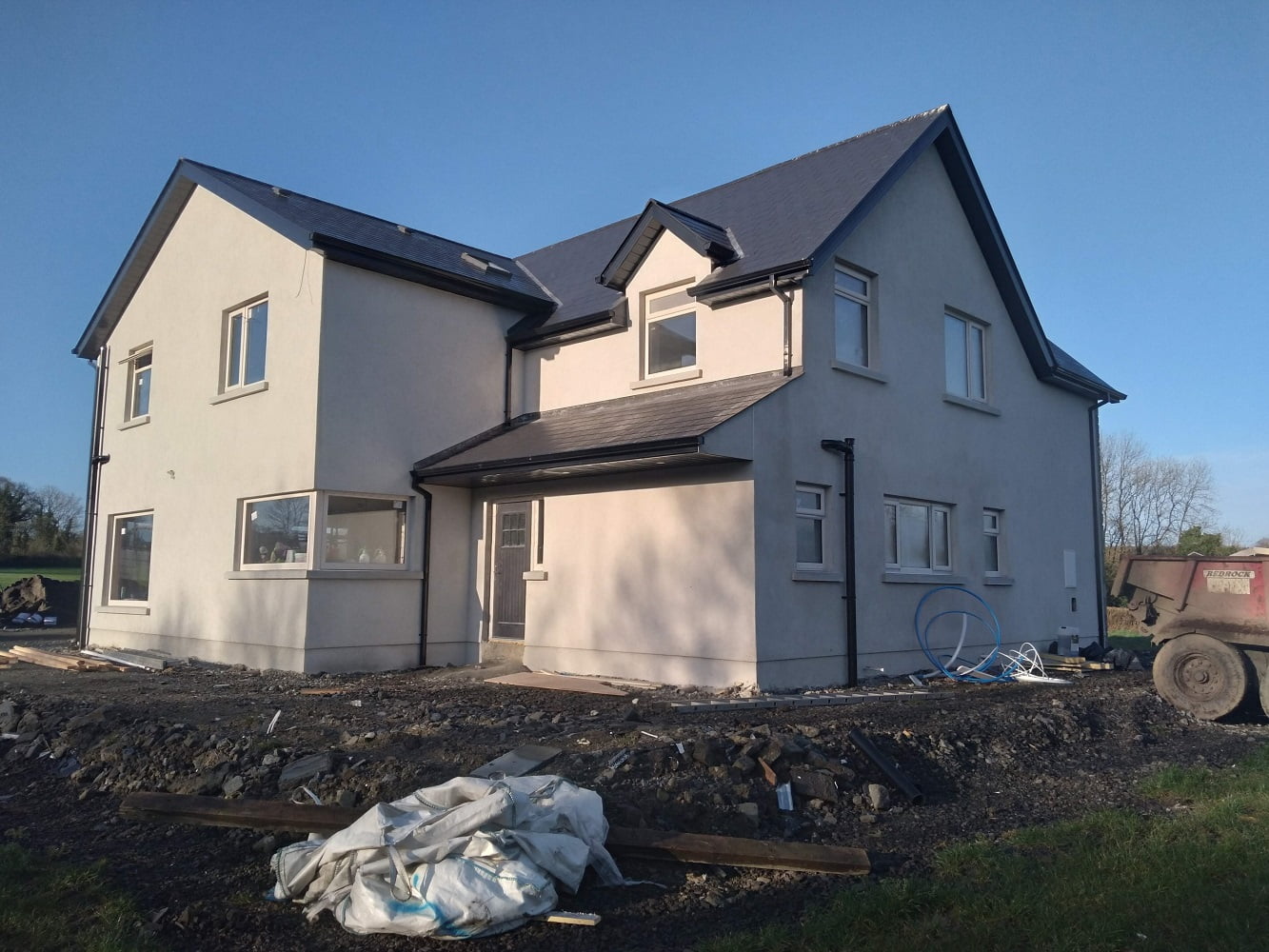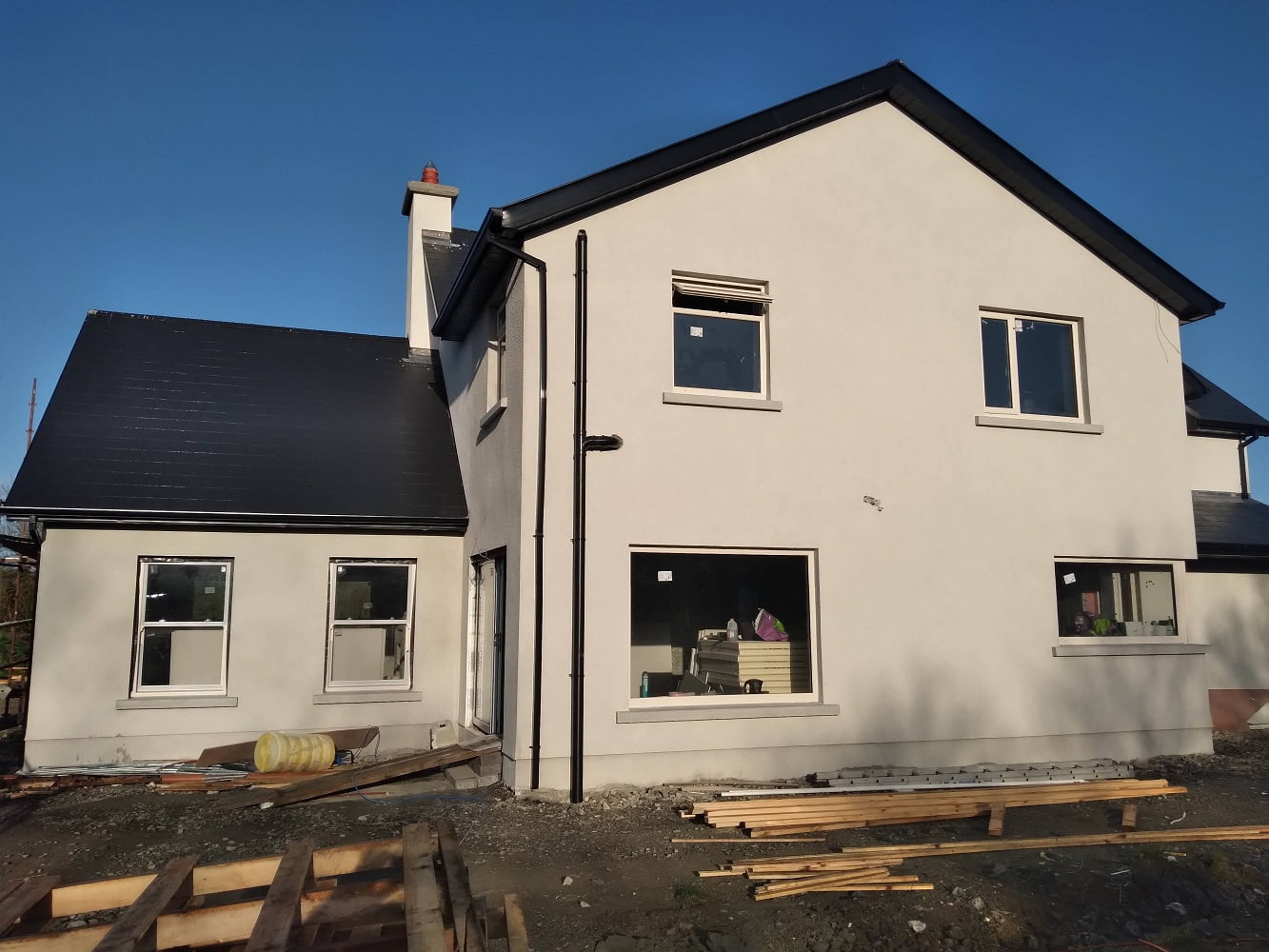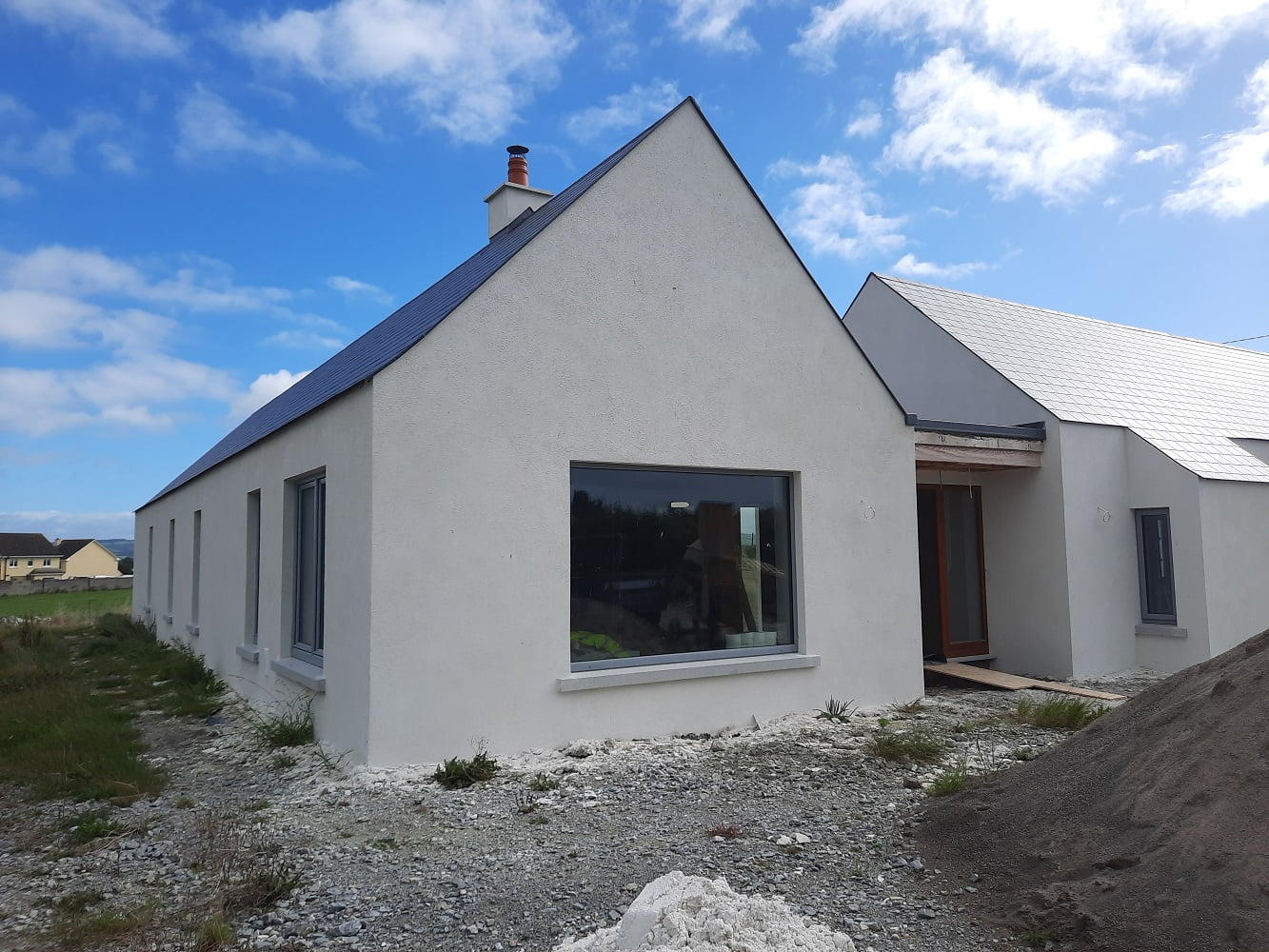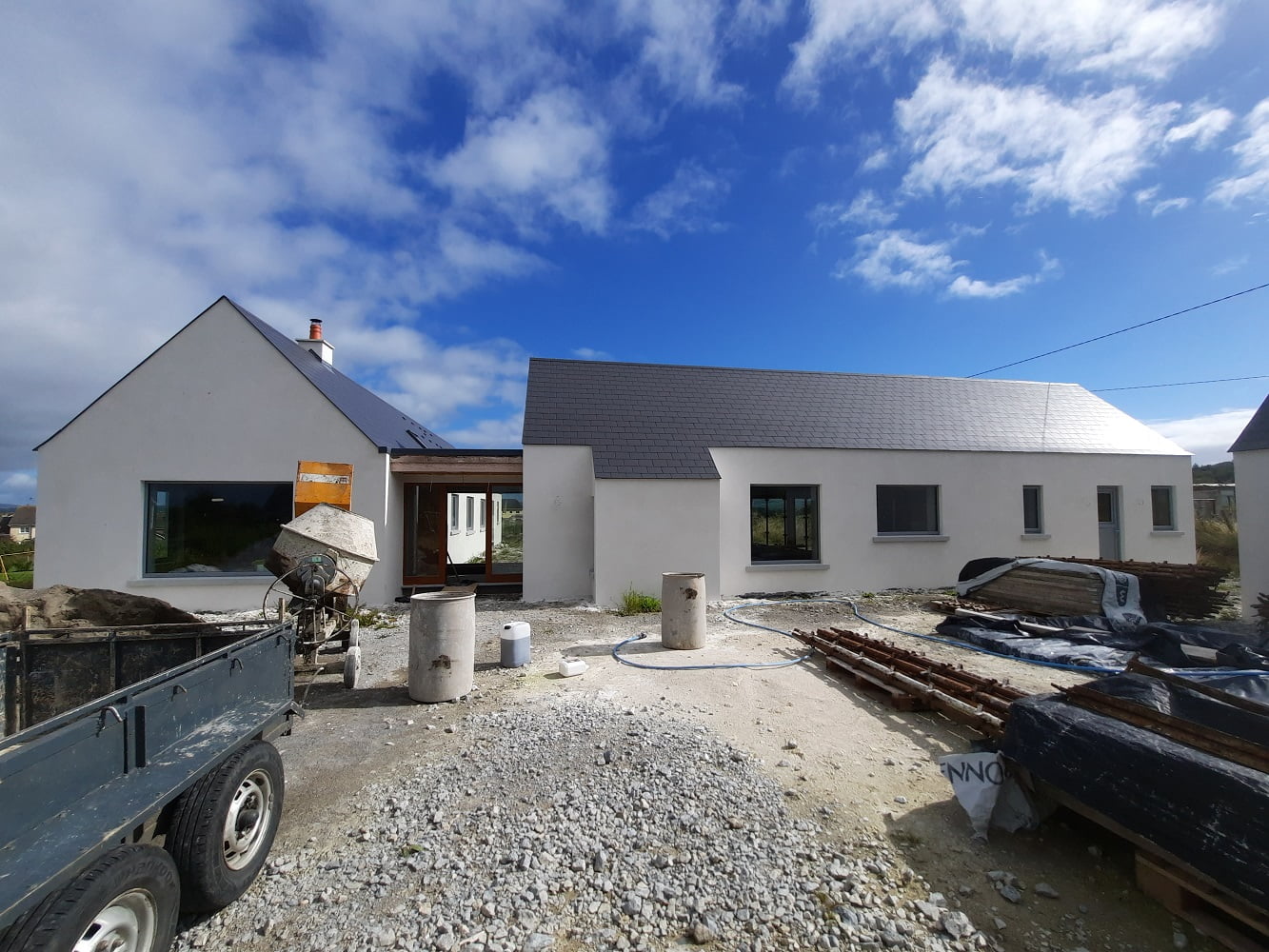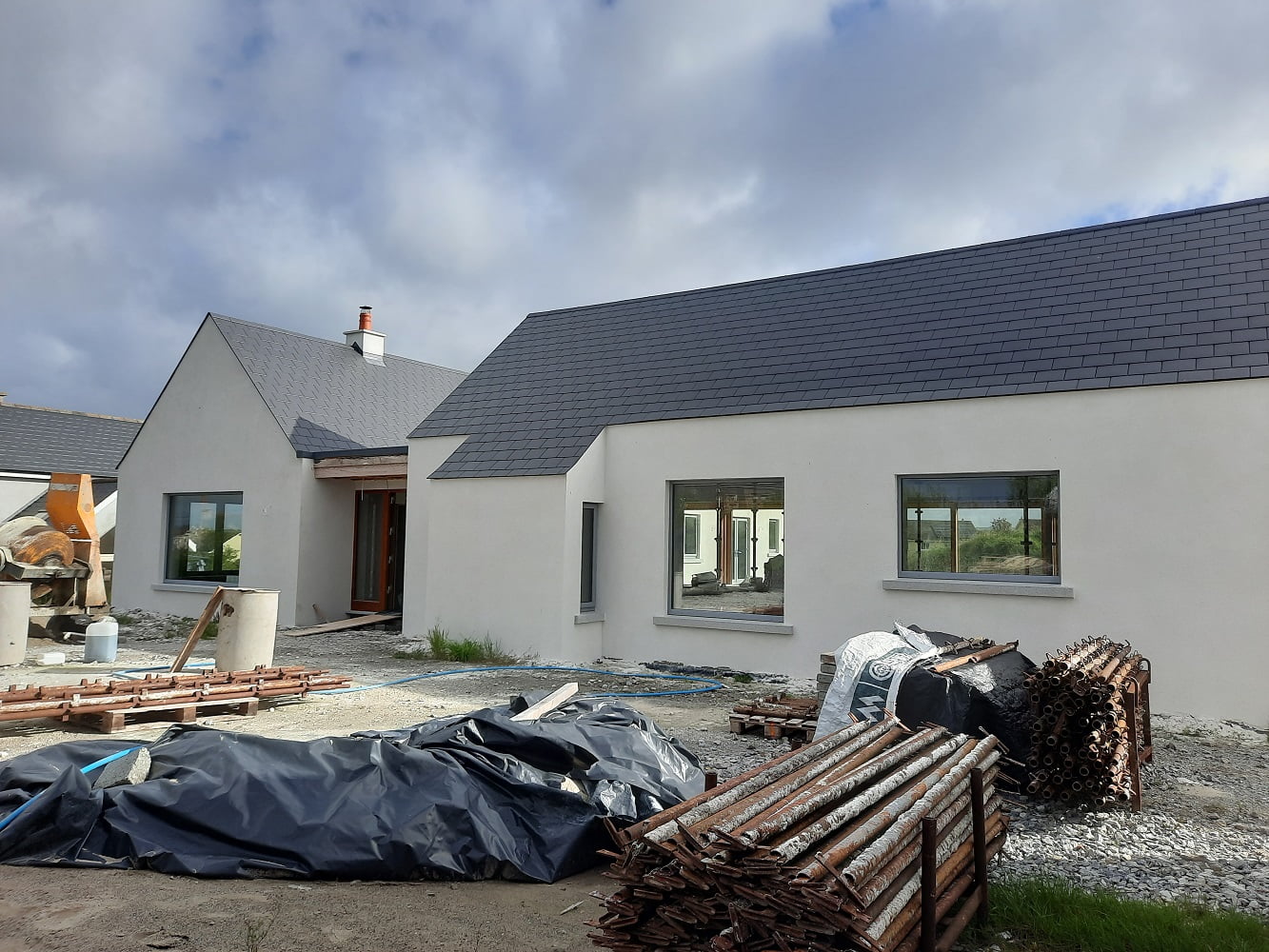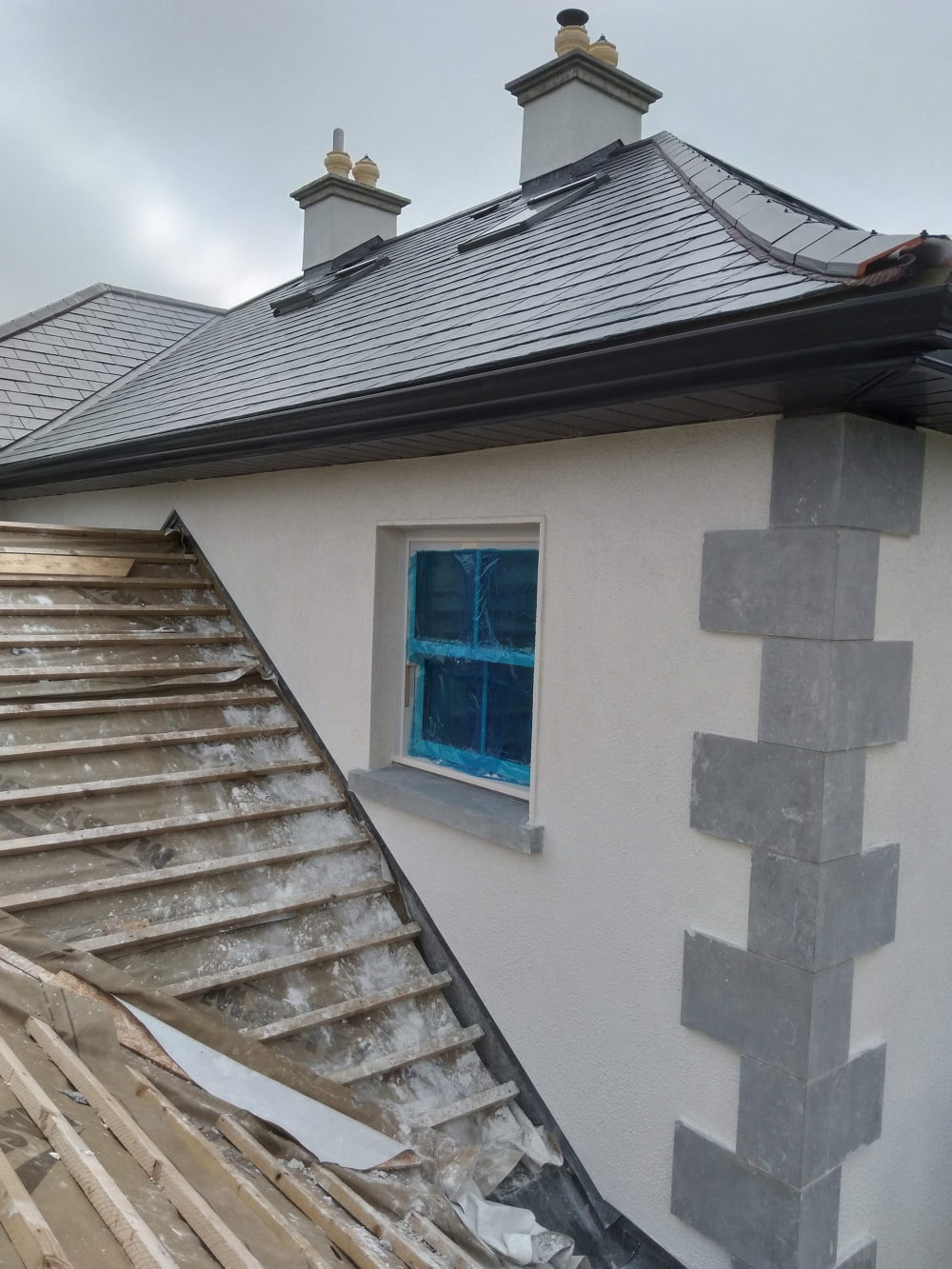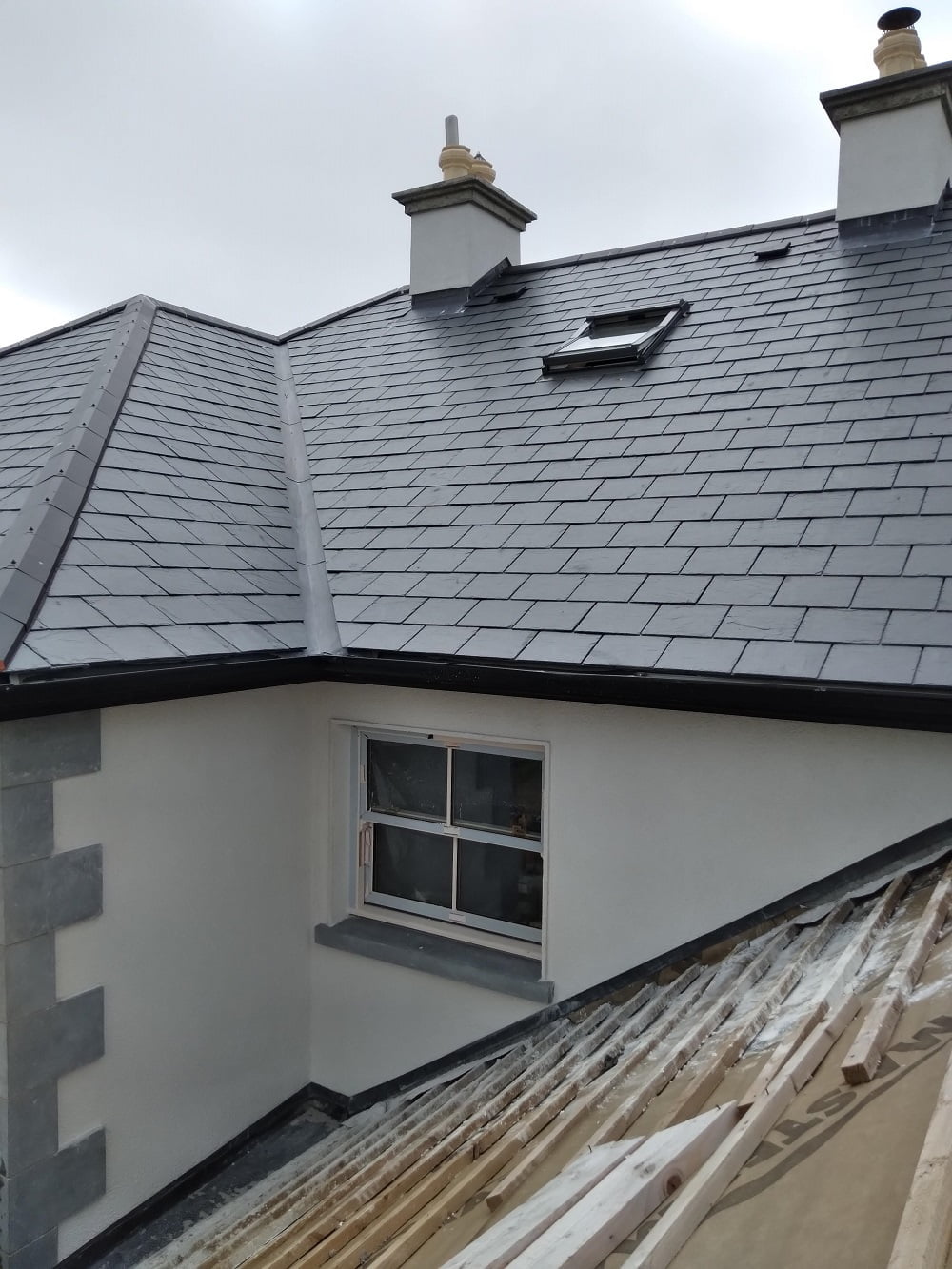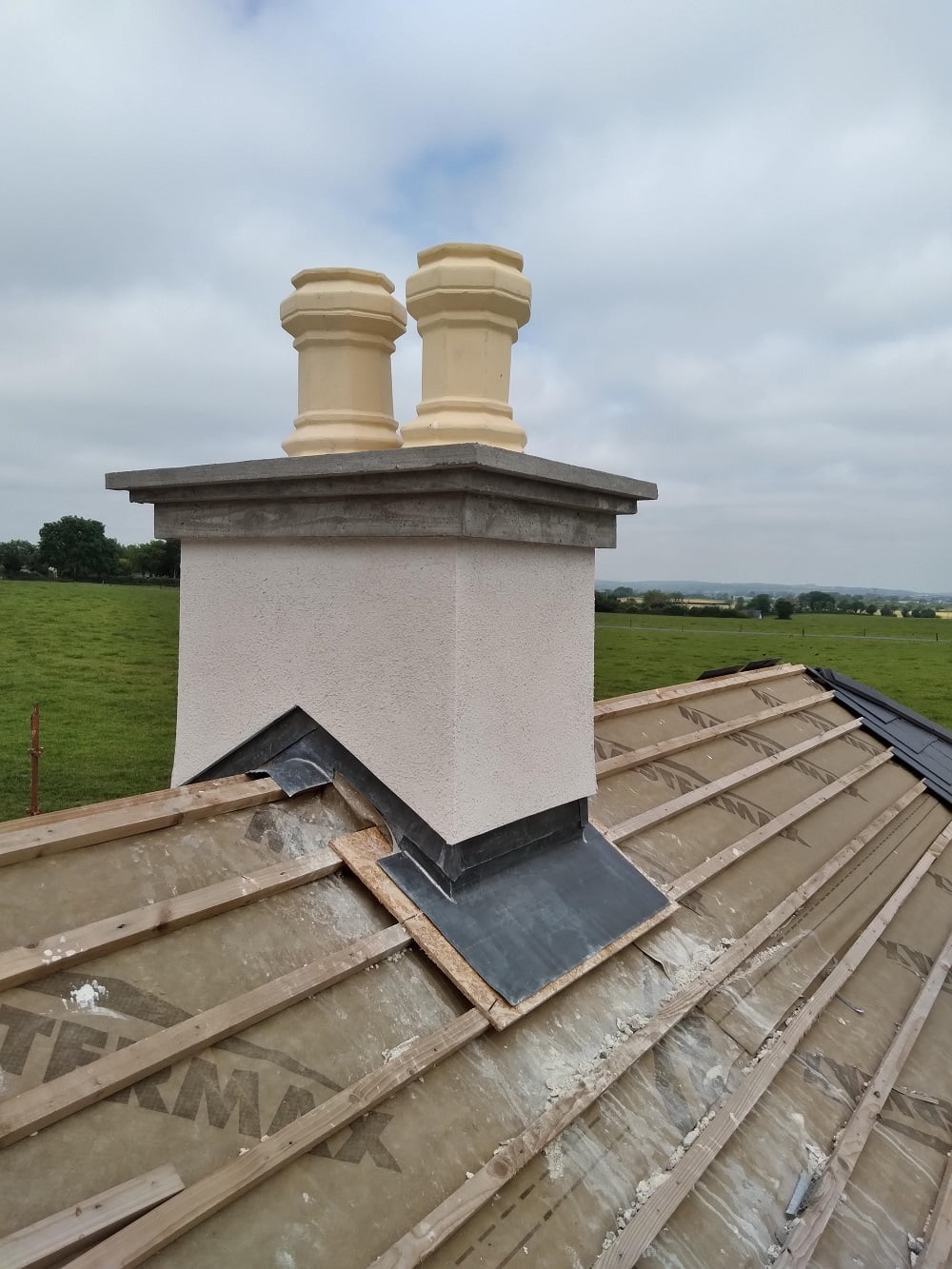 You can also keep up to date with John Hoyne Plastering on Facebook.