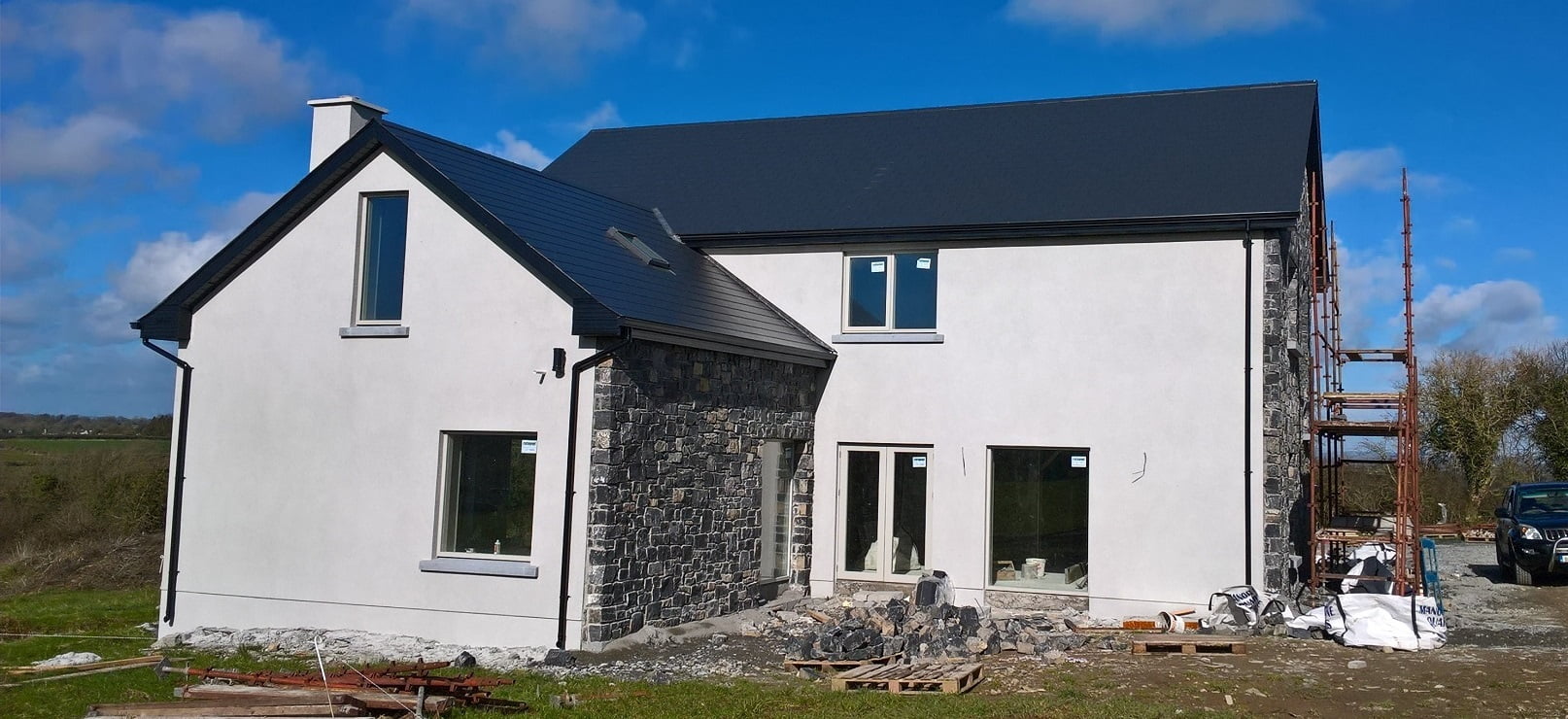 Welcome to John Hoyne Plastering
External Plastering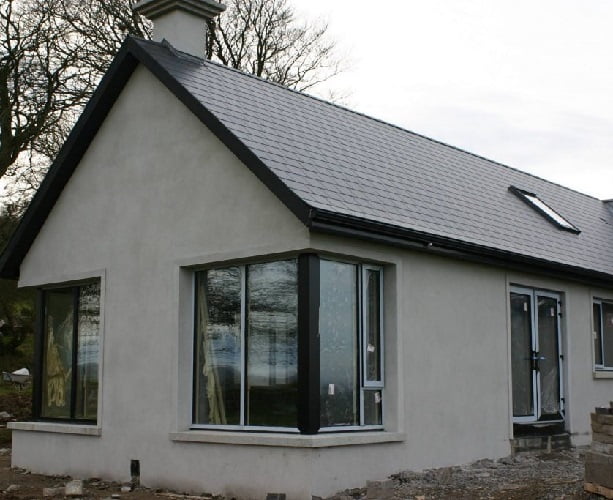 Bands, Quoins & Patent Reveals
Coloured Plasters
Internal Plastering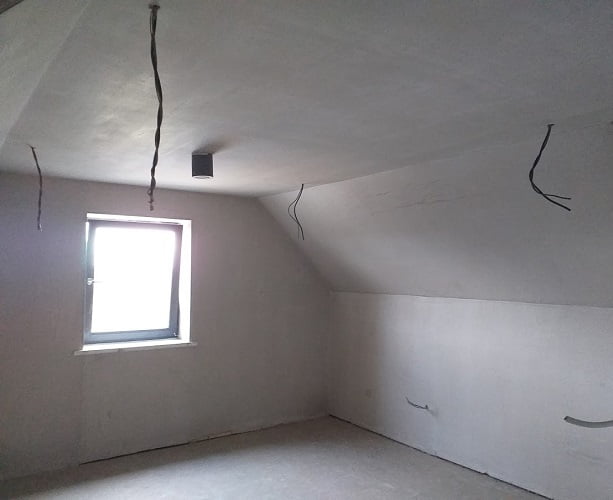 Decorative Plaster
Vaulted Ceilings & Light Tunnels
Repairs
Airtight Plastering
Counter Battening
Door & Window Sealing
Airtight Testing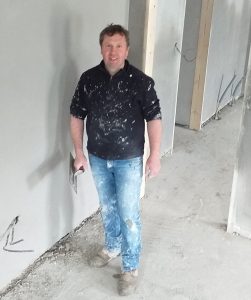 About: Welcome to John Hoyne Plastering, with over 25 years of experience covering all aspects of plastering and a commitment to quality. We have earned a reputation for delivering a professional plastering service, tailored to our client's requirements. As a plastering contractor, both myself and my team have extensive knowledge of traditional plastering methods and craftsmanship along with current up to date modern practices. To this end, we are always proud to say that "all previous work can be seen" which includes any photos or jobs mentioned on this website.
What We Do: As a plastering contractor, we offer a complete plastering service, from new builds which may include bespoke features such as round or curved walls. To extensions for local builders or homeowners alike. We also have the expertise to undertake renovation work where traditional lime plaster is required. So whether you have a new build, extension, renovation, or simply a room that needs to be re-skimmed, contact us today for a competitive plastering quotation.
Area`s Covered: Co. Kilkenny, Co Carlow, Co. Kildare, Co. Wicklow, and South County Dublin.

5.0 ★★★★★ Google review
Myself and my husband Jack hired John Hoyne to plaster our house in Tullow, Co. Carlow. This house was being completely renovated along with a new extension added on. John gave us a fixed price for all the plastering, which was very important to me. He turned up when he said he would and did an excellent job. Both John and his team were a pleasure to deal with and I can highly recommend them.