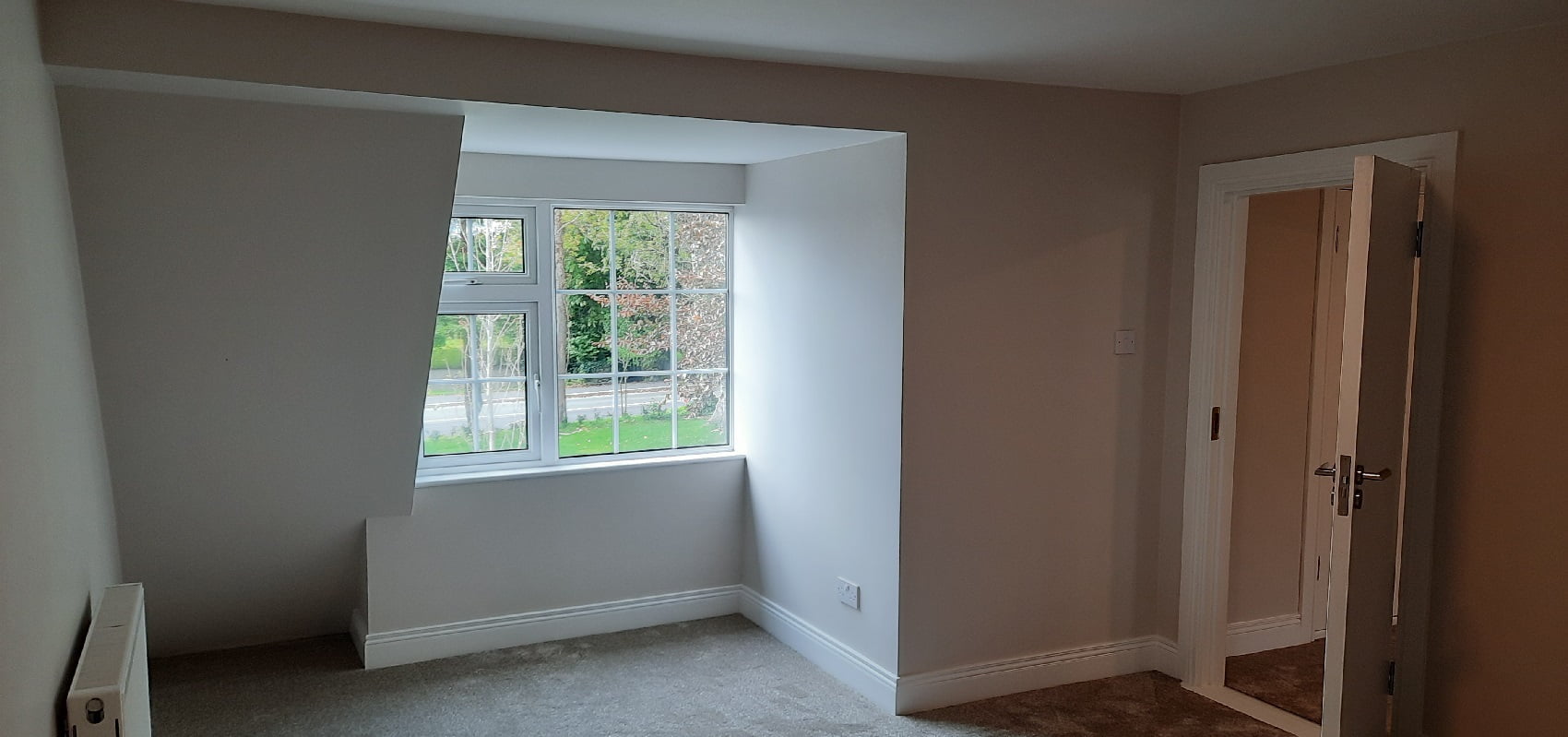 Internal Plastering Service
Internal sand and cement rendering
Insulation and airtight membranes
Airtight plastering
Plasterboards and insulated plasterboards
Skimming or re-skimming
Bespoke round or curved walls
Drylining to external facing walls
Repairs and replastering
Bevelled or angled reveals and corners
Vaulted ceilings and double-height walls
Roof lights and light Tunnels
Bespoke door fanlights and hall archways.
Internal Plastering Stages
Scudding: we use a strong ratio of portland cement mixed with sharp, washed plastering sand. This initial plaster coat is applied to the wall to provide a mechanical key, for the subsequent floating coat.
Beading: we fix metal angle beads to each corner before we start the floating coat. These angle beads reinforce and protect the corners, as well as provide a straight guide for the finish plaster.
Floating Coat: This plaster coat is a sand and cement mix, which is applied to all blockwork walls in the house. It is finished using a float containing a nail, which leaves a slight scratch as a grip for the finish coat.  Alternatively, we can apply a coat of Airtite Quite on external facing walls prior to the installation of insulated plasterboards. This is an air-tight plaster and will achieve a higher airtightness result, especially over the long term.
Plasterboards:  upon request, we can provide a competitive and fixed price for all your slabbing requirements.
Skimming: skimming is the finish coat of plaster done using Gyproc Skimcoat. Which is a versatile finish coat plaster and can be used on a number of different backgrounds. Such as sand & cement, Gyproc undercoats, and plasterboards.
Bespoke or Curved walls: with over 25 years of experience and a professional team we have both the experience and skills required to finish all internal plastering including bespoke walls or features to the highest standard.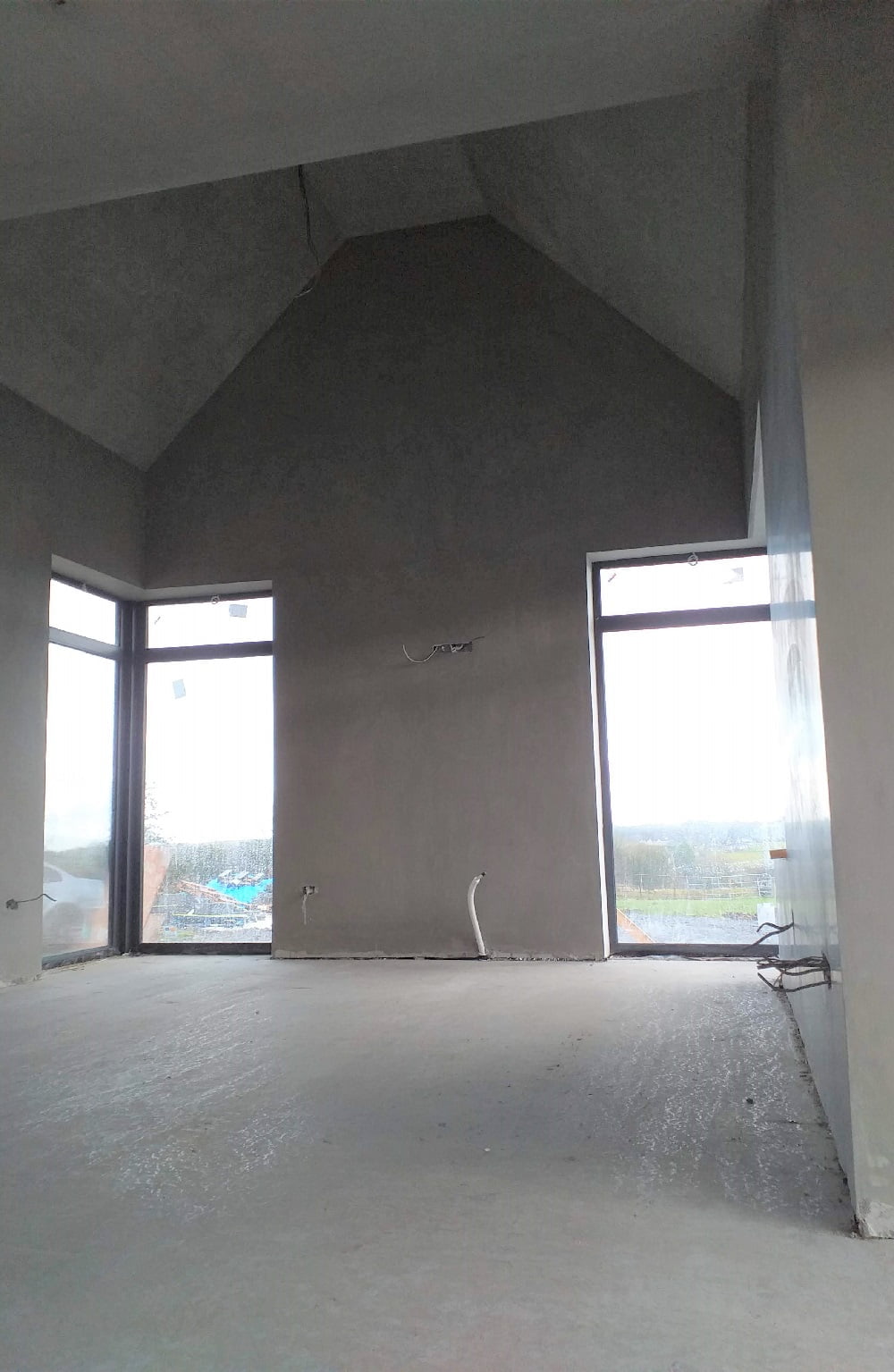 Some of Our Previous Internal Plastering Work